Brno arrival and departure
If you want to visit Brno, there are more ways you can do that. Thanks to the good location in the middle of Europe, Brno is reachable very easily.
Traveling by Plane
The fastest way is to use plane. There is an international airport near Brno called "Tuřany Airport". If your plane is landing there, you just take a taxi or the bus 76 which operates there. It is 18 minutes to the city center. I recommend you to use a bus. If you take a cab, please be aware of some dishonest taxi drivers. Almost whole Czech Republic has this taxi issue.
If your plane is landing in Prague, your flight will probably end at "Ruzyně Airport". If you are on your own, you can take a yellow bus (Student Agency) from "Ruzyně" to Brno. The distance between these two cities is around two and a half hour in bus. The Student Agency buses are well equipped so you will stay in comfort.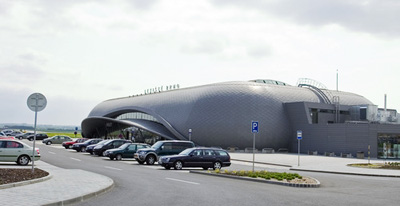 Turany Airport
Traveling by bus
Brno is also reachable by Student Agency buses from many European cities. See more at www.zluty.cz/online/Booking
Traveling by train
Brno is reachable by train from many European metropolises. Domestic services provider is "ČD" – Czech Railways. The main train station – "Hlavní nádraží" is opened 24/7.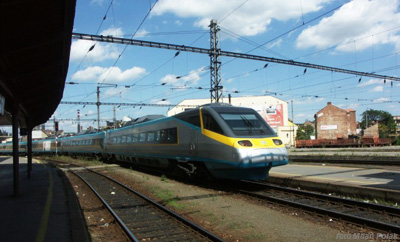 Czech Railways
Travel documents
For visiting Brno / Czech Republic is necessary to have ID (if you are from European Union) or passport for the rest of the world. Some countries has visa requirement with Czech Republic so before you travel to Brno, we recommend you to inform yourself about this issue.