Sport in Brno
Brno is surrounded by beautiful nature so hiking or cycling around is in place. If you are jogger, Luzanky park near Lidicka street will be your favorite place.
Petanque – petanque or balls is favorite sport of Brno residents. There is a playground in Luzanky park and at Spilberk castle. Buying some good wine and playing petanque in Luzanky is advised. In Czech Republic there is no problem with drinking alcohol in public.
Swimming – There are few covered swimming pools in Brno and many open air pools. The best covered and also open air pool (at summer) is Kravi Hora Pool. Located at Kravi Hora (Cow mountain). You can get there by tram no. 4.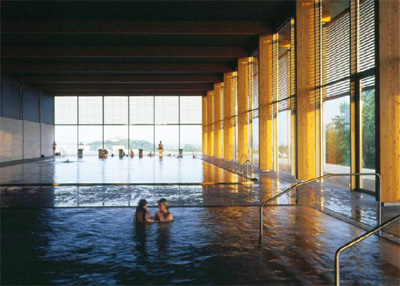 Swimming pool Kravi Hora
Squash – there are many squash courts in Brno. Just go to map of Brno and type squash into search box.
Bowling – bowling is becoming popular in Czech Republic. There are some bowling halls located in Brno. The best is in Boby center at Sportovni 2a.
Bowling in Boby Center
Fitness – gyms are in Brno very popular so you will find there a lot of them. Just type fitness at map site search.